Welcome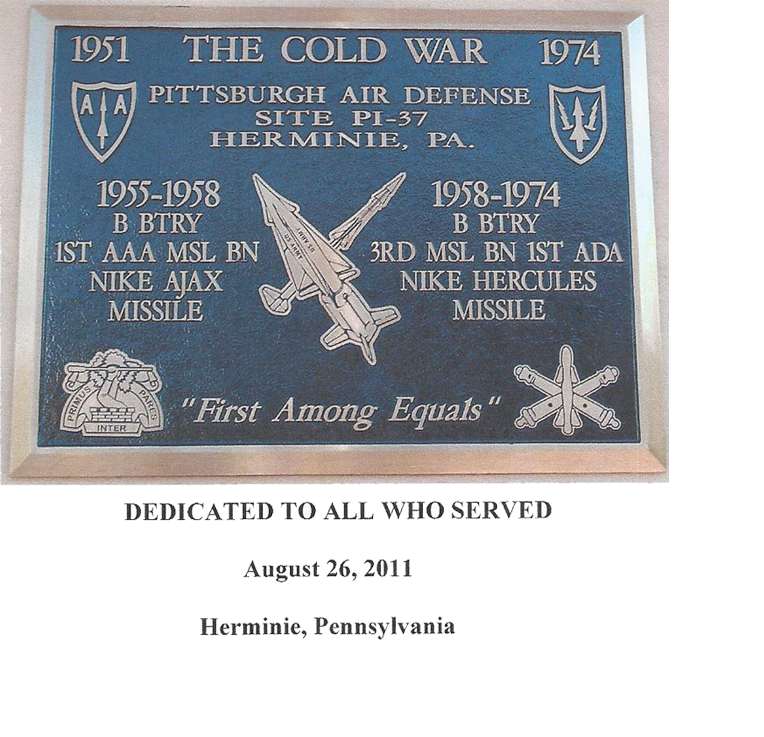 Memorial Plaque list of donors
Find Battery B on Google Earth or other mapping programs. IFC area coordinates are  Latitude 40.27315, Longitude -79.76300. The Launch area is  Latitude 40.2631, Longitude -79.76516.
Google Earth—in "fly to" box, enter numbers only for Latitude and Longitude. Always enter Latitude coordinates first .  Don't forget to include "minus sign" for Longitude.  Click on magnifying glass icon to fly to the coordinates.  The coordinates will remain in your "Fly to" log.
ANOTHER WAY TO GET A GOOD AERIAL VIEW:
(1) Go to Google Maps. (2) Enter "Mars Hill Storage, Rillton, PA. (3) A red tear drop marker will appear. That is the intersection of Mars Hill and Slaughter Hollow Rd. The Launcher Area is South of the intersection and the IFC Area is North. (4) Zoom in and move around until you have your desired picture. The detail is amazing!
This site is dedicated to the men of B Battery, 1st AAA Msl Bn, and B Battery, 3rd Msl Bn, 1st Artillery Regiment.
As the Nike Ajax system underwent testing during the early 1950s, the Army became concerned that the missile was incapable of stopping a massed Soviet air attack. To enhance the missile's capabilities, the Army explored the feasibility of equipping Ajax with a nuclear warhead, but when that proved impractical, in July 1953 the service authorized development of a second generation surface-to-air missile, the Nike Hercules. As with Nike Ajax, Western Electric was the primary contractor with Bell Telephone Laboratories providing the guidance systems and Douglas Aircraft serving as the major subcontractor for the airframe.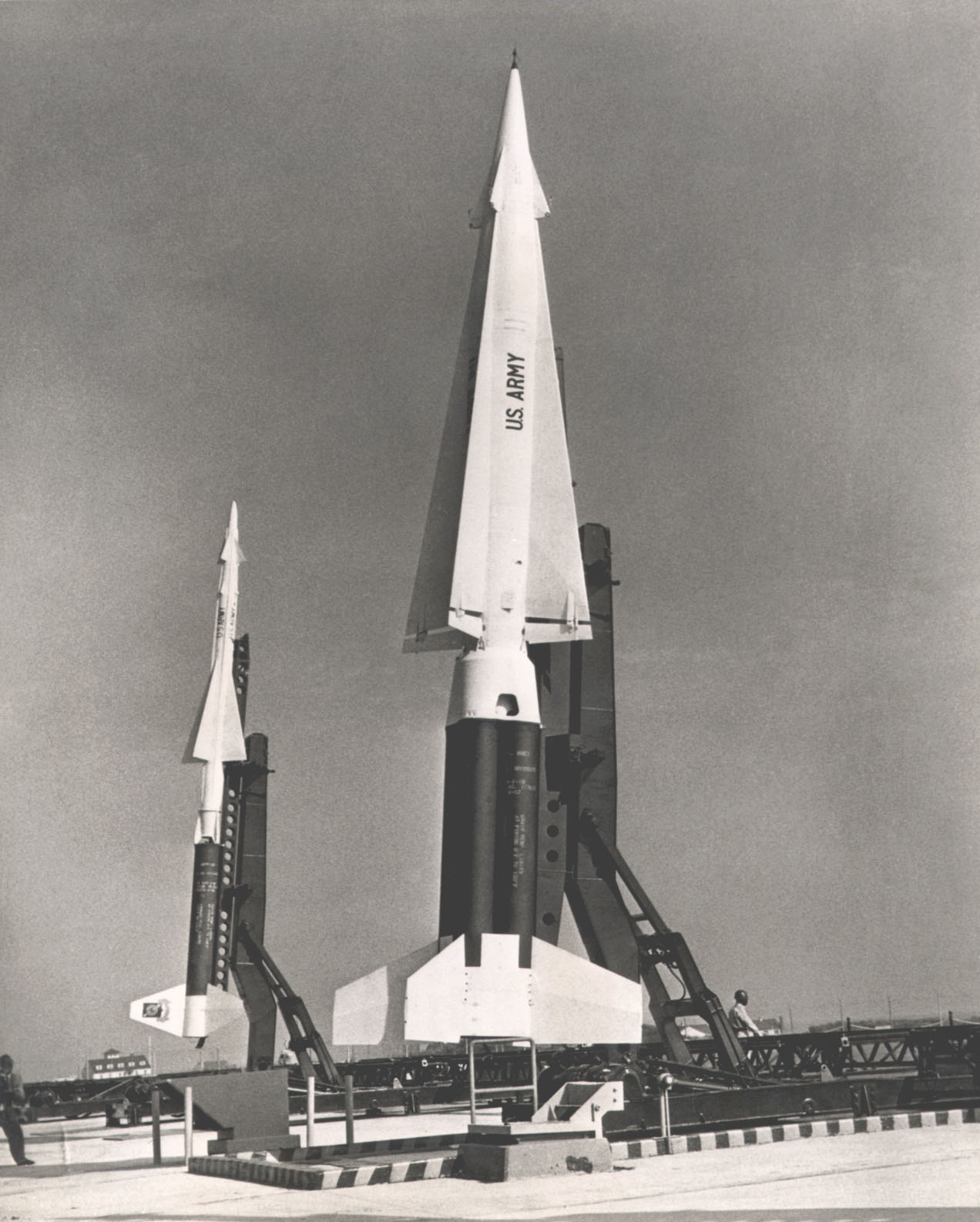 In 1958, 5 years after the Army received approval to design and build the system. Nike Hercules stood ready to deploy from converted Nike Ajax batteries located in the New York, Philadelphia, and Chicago defense areas. However, as Nike Hercules batteries became operational, the bitter feud between the Army and Air Force over control of the nation's air defense missile force flared anew. The Air Force opposed Nike Hercules, claiming that the Army missile duplicated the capabilities of the soon-to-be-deployed BOMARC. Eventually, both of the competing missiles systems were deployed, but the Nike Hercules would be fielded in far greater numbers over the next 6 years.
Specifications
Length
41 feet
Diameter
31.5 inches
Wingspan
6 feet, 2 inches
Weight
10.710 pounds
Booster fuel
Solid propellant
Missile fuel
Solid propellant
Range
Over 75 miles
Speed
Mach 3.65 2,707 mph
Altitude
Up to 150,000 feet
Guidance
Command by electronic computer and radar
Warhead
High-Explosive fragmentation or nuclear
Contractors

Airframe: Douglas Aircraft Company Santa Monica, California
Propulsion: Booster: Hercules Powder Company Radford Arsenal, Virginia
Sustainer: Thiokol Chemical Corporation Longhorn Division, Marshall, Texas
Guidance: Western Electric Company New York
Here are two links of interest found by Tom Zangla. They are archived videos each about 30 minutes in length.